Careers
If you have a passion for helping others, we invite you apply.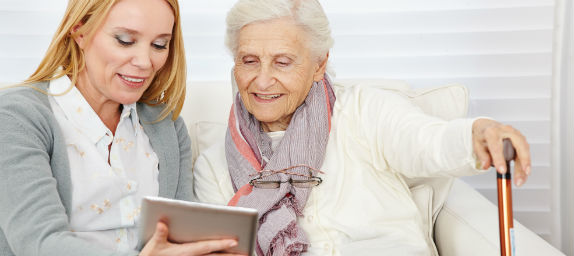 At FirstChoice, we believe that our caregivers are the most important aspect of our service. They are the face of our company.
We look for skilled people who have a genuine enthusiasm for helping others. Our team of caregivers, are registered and licensed practical nurses, certified home-health aids, state-tested nursing assistants, therapists, and social workers. All staff, once qualified, undergo a background check and drug screening to ensure our patient's safety and security.
Who We Employ
Home Health Aides
Registered Nurses
Licensed Practical Nurses
State Tested Nursing Assistants
Registered Respiratory Therapist
Registered Physical Therapist
Social Workers
Clinical Service Managers (RN)
Customer Service Representatives
Staffing Schedulers
Administrative Office
Home Health Aide
High School Diploma or GED
Current First Aid Card
Current Physical Exam (less than 1 year old)
Current TB Test (less than 1 year old)
At least 1 year work experiences as a Home Health Aide in a supervised setting (home health agency, nursing home, assisted living, hospice within the last 24 months) – OR –
Have received your Home Health Aide Certificate within the last 6 months
STNA
High School Diploma or GED
Current CPR Certification & First Aid Card
Current Physical Exam (less than 1 year old)
Current TB Test (less than 1 year old)
At least 1 year work experiences as a Home Health Aide in a supervised setting (home health agency, nursing home, assisted living, hospice within the last 24 months) – OR –
Have received your STNA License within the last 6 months
LPN / RN
Current RN/LPN License in the state of Ohio
CPR Certification
Current Physical Exam (less than 1 year old)
Current TB Test (less than 1 year old)
At least 1 year work experiences as an LPN or RN in a supervised setting (home health agency, nursing home, assisted living, hospice within the last 24 months) – OR –
Have received your LPN or RN License within the last 6 months